Medical Billing and Coding
Medical Records Specialists
Average Annual Wages, May 2021
Compile, process, and maintain medical records of hospital and clinic patients in a manner consistent with medical, administrative, ethical, legal, and regulatory requirements of the heath care system. Process, maintain, compile, and report patient information for health requirements and standards in a manner consistent with the healthcare industry's numerical coding system. Excludes "File Clerks".
In May 2020, the average annual wages for medical records and health information technicians in the top industries in which they worked were as follows:
All data is from the Bureau of Labor Statistics.
Accounting, Tax Preparation, Bookkeeping, and Payroll Services
$48,240
Management of Companies and Enterprises
$55,290
General Medical and Surgical Hospitals
$51,120
Nursing Care Facilities (Skilled Nursing Facilities)
$42,410
Offices of Physicians
$40,540
Centura College is committed to connecting communities and careers!
The Medical Billing and Coding diploma program provides the student with the knowledge and skills to become employed as medical biller and coders working in hospitals, insurance companies, physician billing offices, home health agencies, and other healthcare facilities.
During enrollment, students will gain knowledge in the fundamentals of medical terminology, ICD-10 and CPT coding, legal and ethical issues in healthcare, communication and reporting, and computer software applications. Students will gain the skills necessary to analyze health data and transcribe diagnostic and procedural terms and services into a coded form for analysis and billing.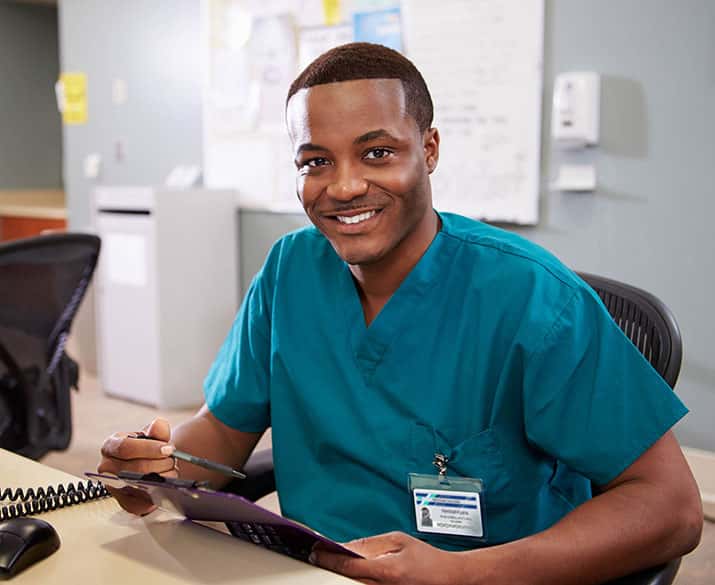 Industry-Focused Instruction
We meet with employers to assess industry needs. Our small class sizes and simulated work environments are a chance for you to learn and practice your new skills. You will train closely with our dedicated and experienced instructors.
We give you the knowledge you need to succeed
Our dedication to your education goes past enrollment. We offer career placement assistance to help you with your resume, job search, and interview prep.